Austin High School


Class Of 1961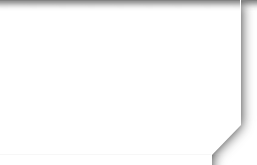 Message Forum
| | | |
| --- | --- | --- |
| | | |
11/21/10 02:00 AM
#12

THE PRIDE
(For "The Group")

Running with those young lions so many years ago offers up
memories of each that are ineffable…their individual aspects
are wound around in me—timbres of song—ruddy Swede; tough
as a fence post, mythic story teller Terry's infectious laugh; Steve
with his strutting bravado and his Flip Wilson smile; lumbering
Robert; a Saint Bernard in another life; and brilliant Jeffery John's
tall and angular Cherokee presence—I cannot pen in a single line
the unique aspects each imbued in a single line—each deserves an entire poem,
odes that when chased, escape into random memories—fragments, like

those countless Austin summer evenings, we would all cram inside and out
of our group troubadour Rusty Wier's El Camino (he named Tom)…it was our
weekend ritual of cruising like sharks from the Holiday House on Barton Springs
Road south to the Pig Stand, across from the Texas Theater on South Congress
to peruse each hang-out for whatever was happening…always on the prowl
for a carnal teasing glance—a fresh glowing new face—blond pig tail—laughing
into a coke and fries, or the other testosterone rush of some rival's challenge
framed in a car window glare—as we would glide by—their orbiting tail fins
crouched in chrome—glaring red—a ritual that has become an American pop
culture cliché and though we long for that animal quiver that always triggers
the nostalgic images so intricately meshed in memory with those pyrotechnic
sounds: Buddy Holly, Elvis, The Stones, The Beatles, The Eagles, the Beach Boys,
Simon, Garfunkle, Peter, Paul & Mary, Mo Town—the list just keeps humming—

We can't deny the outrage of it all: the Pollyanna idealism that took us, in less than
a score of rockin' years, from what seemed to be the hard earned clarity of a proud
Ozzie & Harriet society to blurring interventions—changes that questioned all
that seemed settled by the mid-fifties; changes that even brought into question
the validity of all questions—there is in Africa an exotic Magicicada species
that transforms itself every seventeen years— the number of years seems odd
and a bit arbitrary—their tymbals bringing forth a unique and wild new song, music
that on a long summer night, is said to fill the trees; and after one listens for a while,
these sounds, resonating in a single chant, singing the haunting voice of the sacred.
12/14/10 05:36 PM
#13
12/31/10 12:15 PM
#14

Dave,

I only JUST found your beautiful poem about the '60s. Thank you!

See you in April!

Suzy (Smith) Juncker
02/02/11 02:20 PM
#15

Some of you knew that I was leaving to go to Egypt and Jordon on Jan 30th and returning Feb 18th, As you can tell from the news I never got to leave Houston. Still want to go maybe in November. So I am safe and will be there in April Georgana
02/03/11 07:31 PM
#16

Gerogana, I am so glad you did not go. You know there are a lot of places in this world that are safer than the Middle East. I know that you can't ride a camel in most places but I think you might find a dude ranch in Colorado where you can ride a horse, and horses don't spit.
02/04/11 03:06 PM
#17

Charlene,

Hi! Great to hear from you. Hope you and Russ are doing great! This is a GREAT website!

Thanks,

Del Tisinger
03/18/11 06:37 AM
#18

Friday, March 18

I would like to recommend George Arnold's book, Growing Up Simple in Texas. It is hilarious! The chapters about Austin High are more than amusing.

Dudley Harris
03/20/11 10:32 AM
#19

Char - This website is a labor of love that gives many people pleasure. What a gift to us all!

Gladney Flatt
03/22/11 10:05 AM
#20

the cute couple is carol clewis and her husband :)
04/19/11 12:13 PM
#21

Charline...Just a note to thank you and the committee for all the hard work that has gone into planning our 50th Reunion. This website is great! Will only be able to attend the Friday night event, but am so looking forward to it. See you there....Jane Heckmann Haner
05/02/11 08:07 AM
#22

WOOOOOW!!!!!

Our reunion was FABULOUS...thanks to EVERYONE that made it possible. I haven't had this much fun in ages. It was great seeing everyone and I can't wait till the next time. THANKS, THANKS, THANKS for all the hard work that was put into making this such a wonderful reunion . I truly appreciate it as I'm sure everyone else does. We for sure have the BEST class ever at AHS...Loyal Forever to the class of 1961.

Terri
05/02/11 04:19 PM
#23

Many thanks to all who worked so hard to make this possible. It was terrific.

Kearney
05/02/11 05:48 PM
#24

Thank you, thank you and thank you to the committee for all the hard work which went into making our reunion such a grand affair! I will treasure forever the footage my hubby got of Billy K watching Georgana as Patsy Cline ......and who knew Janet had that kind of "stuff"! We just didn't put her in a wig or something. I tried to hug as many classmates as possible--there was not not enough time and probably never will be. We had a great, grand group--we were blessed in our growing up years to have been an Austin High School Maroon with each other!

Loyal Forever,

Carol Clewis Bray
05/02/11 07:55 PM
#25

Janet Stern Fleckman

Countless thanks to the 50 Year Reunion Planning Committee. What a stellar job each of you did to make the Reunion a truly wonderful and memorable celebration.

Janet Stern Fleckman
05/02/11 09:24 PM
#26

I want to add my THANK YOU!! Billy K and his gang arranged a wonderful weekend for all who could attend and produced a memory book and CD for all 1961 Maroons! I wish we had more opportunity to chat with our many friends from days at AHS.
05/02/11 09:59 PM
#27

OK - one thing I would do differently. I would lower the volume on the music a bunch!! Not just a little -- I mean a bunch! To be sure, music for dancing shouldn't be background, but everywhere else, it should be just background. The only reason I came to our reunion was to talk with our classmates -- as many as possible. I know, my hearing ain't what it used to be and I never could shout over amplified music.

On the boat, the music outside was OK. At the CC when the music volume was cranked up, that was game, set, and match. That ended my opportunity to talk with classmates -- and I left.

If there is to be a 55th, I suggest that all venues provide the opportunity for conversations -- without the need for hearing aids!

Thanks again to all who helped pull together a wondeful weekend 50th!

Karl
05/03/11 10:36 AM
#28

"Thank you" seems inadequate to the committee members for the many hours put into planning a great reunion. The entire weekend was such fun...but too short! I agree there was not enough time to visit with many people. Some were there and I never crossed paths with them! I will treasure the memories of a wonderful time seeing old friends and renewing old friendships. Post those photos...but please identify the people! We won't have our name tags to help us out!

Georgia (Oliver) Speir
05/03/11 09:39 PM
#29

What a grand weekend...can't thank the committee enough! I hope we can do it again in 5 or 10 years. For all those that were wishing me luck on the possible recognition as Texas Poet Laureate, I got word this morning from the Texas Commission on the Arts that I was named 2011 Texas State Poet Laureate... I can't seem to get this silly grin off my face!

Luv to all!
05/04/11 09:23 AM
#30

Dave Congratulations....that is fabulous news and you so deserve to have that grin on your face. WoooHooo.
05/05/11 03:54 PM
#31

Cheers for the team of classmates that gave us a reunion to remember. Weir and I had a fun time visiting all on the second floor of the Commodore and the many classmates enjoying themselves at the Westwood CC dining, dancing and sharing their life stories. Thank you for making this happen for the class of '61.

Grateful, Laura
05/09/11 02:52 PM
#33

WOW!!! Committee your hard work paid off. What a wonderful party. It was great being back in 1961. Which was a good year. Just to short in time to be with everyone but I tried. thanks, thanks, and thanks

your new classmate,

Patsy Cline aka Georgana Dettman McNeil
05/20/11 07:56 AM
#34

Re; 2011 Texas State Poet laureate Ceremony

The event will be on Friday, May 27th in the Senate Chambers at the Capitol. I understand that the Session begins at 10 AM and they try and get these matters out of the way first thing. There is no guarantee what time they will do the Texas State Artist proclamation. Last year, they concluded around noon. My family and I will be headed over to Sholz's Garden afterward to celebrate...were thinking around noon. Would love to see anyone else that would like to attend! Here are a couple of links to the Texas State Artist info:

Still grinning like a fool in Conroe,

UPDATE:

I recently completed my year (May 27th) as the state Poet Laureate and I must report to you that the most emotionally nostalgic highlight of the year was being invited to lead the readings held for student Vets at Austin Community College and the great honor of being interviewed for their journal at their main campus, which is of course, our old campus...what a trip, sitting in front of the entrance and trying to answer questions while my mind was receiving all those signals from memories of 1959-61. Some clips of the interview are available online at:
05/25/11 09:07 AM
#35

Good Morning AHS people...it was great seeing everyone at the reunion although it was way toooooooo short and I didn't get to talk to everyone...

Let's keep this board going so we can all keep up till the next time. I think we have the greatest class ever to have graduated from AHS. Update your profile with new pictures and what you are doing...or just post here what's up.

I keep checking for reunion photos but no one has posted any...what's up with that ??? I know people were taking pictures...not me since I was too busy running my mouth and never even opened my camera...so let's get some photo's on that page

Everyone stay safe and have a good Memorial Day weekend...thanks to all the vets that have saved us and our country...God Bless You...and special prayers for Barbara Bailey Gaines who remains in my thoughts and prayers for a speedy recovery. Love to all and Loyal Forever,

Terri
10/12/11 05:41 PM
#36

christine hatch jones