Austin High School


Class Of 1961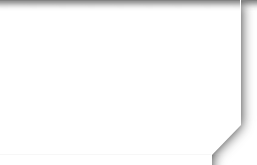 Message Forum
10/23/11 10:49 PM
#37

Thanks for posting Christine...I remember Barry and thought highly of him...we are losing so many great old friends....
12/22/11 02:16 PM
#38

Russ and I will be spending Christmas with our children and 3 grandchildren at our son's ranch. I may even get to go horseback riding which I have not done in ages. I just hope I don't get too saddle sore.

I hope everyone in the class of '61has a wonderful Christmas.
12/22/11 04:43 PM
#39

Hi there to all...Happy Holidays!!!! I can't believe I didn't know this part of our website was here....I would have been yakking on it all of the time..lol. Well, since I was sick on T-giving and didn't get to celebrate it, I am really looking forward to our family gathering for Christmas. We plan to leave Christmas morning for a little town located between Brownwood and Abilene where my oldest son and his family and I will be spending a four day visit with my other son and his family. Now lets see, since he married and grew heir to three more children, giving him a total of seven counting his two daughters and two sons, we will be very, very crowded!! lol Oh no, that means I now have eight grandchildren.....do I get a prize???? Who beat me in that catagory?? lol Even though we might be a little crowded, it's a time of happiness and joy that I just can't do without.

It is my wish that all of my classmates have a wonderful and Happy Christmas. Be safe so we can continue our visits here on our '61 AHS website in the coming year too. Have a Happy New Year and I'll see you in 2012.
03/21/12 06:35 PM
#41

THANKS FOR THE BLUEBONNETS -- they are beautiful. Here in Central Oregon we have a "relative" Lupine that is taller and thinner; they appear along the trails in clusters but never a field full -- and still the "flower people" who hike get all excited. Nothing compared with Texas Bluebonnets in the Spring -- but I am respectable and quiet and share pictures of the "real" bluebonnets only once a year or so!! Miss the wildflower shows of the Texas hills.

christine hatch jones
05/11/12 07:17 PM
#42

Goodness so much has happened since I last posted on here!!!! I just had a hip replacement...now I'm not old and wearing out, I'm just trying to be in A-1 shape for the next reunion and able to dance a little better next time. lol. I'm sure you all know that my oldest son and family lost all they had in the fires here last September. Well, they just poured the foundation for their new home and they are so excited and I am excited for them. Their daughter, my oldest granddaughter, will be graduating on June 1 and I am downloading some of her recent prom pictures and will be adding them to my profile page. So be sure and take a look....she's a tall and beautiful young lady. Gosh, I never had her figure when I was in school, remember???? lol Well, I guess that has brought me up to date on what's happening in my life...I hope to hear from some of you soon. Loyal Forever!!!!!
06/13/14 11:30 AM
#43

This is not a response. I just thought I would jump on here and say hello to all and hope everthing is going well. As I don't seem to ever write anything maybe everyone will see the congratulations, great jobs done Merry Christmas, Happy Birthdays and let all my classmates know how much I enjoyed going to AHS with them and knowing them. Always enjoy every reunion and look forward to the next. Love all you guys and wish you a happy and prospers future. ronnyv

Long future that is!
06/20/14 10:57 PM
#44

Ditto to all of that Ronnie. lol I just thought it was time to get on here again and say my hellos to all of my former classmates and good friends. I'm doing great now following my bout with cancer...gosh I just hate that word. Don't you??? When you say it slow and deliberate, you just want to scrunch up your face like you do when you smell something rotten. But it can turn in a hurry when your oncologist gives you the results of your PET scan and tells you everything is clear!!!! Enough of that.....I'm still hoping one day to make it to one of our class mini luncheons at Barton Creek Mall. I must be getting old cause I don't drive in Austin much any more so haven't ventured in yet since my surgery. I did lose 35 pounds though so I look like my profile picture once again. lol I hope to hear from some of you soon here on our class site. Take care and big hugs to all.
06/21/14 05:58 PM
#45

We are having such a wonderful time getting together with our classmates. It's NOT just girls....guys are coming and it's awesome.

Every third Tuesday of the month is when we meet at

Los Abuelos 11:30am
2901 S. Capital of TX Hwy,
Barton Creek Square Mall, Austin, TX

You won't be disappointed I promise. It's so fun catching up from friends from high school and renewing wonderful memories.

If you live out of town and happen to be in town on one of these Tuesday please make it a point to come join us....and IF you live in town it's worth coming and seeing old friends. AWESOME

Loyal Forever and looking forward to seeing more new faces join us,
Terri Leshikar Caldwell
06/21/14 07:24 PM
#46

Diana, sounds great and I'm so happy you are feeling good. If you have GPS in your car it is a snap to get around. If you don't have one they are not very expensive for a portable one. It will take you where ever you want to go. You will enjoy the lunch get together and if I can drive from Lubbock, Tx. to be there you have no excuses. I of course can not make every lunch but I had such a great time on my first one this past Tuesday that I'm going to make an effort every chance I get.

Thanks to all that organize get togethers for us we rreally appreciate you hard work.

ronnyv
06/22/14 03:22 PM
#47

Oh no...Ronny just put me on a guilt trip!! lol But you're right...if I can make arrangements to leave this property, remember I still have that dreaded term.....a job....managing this place, I'll try to make the next get together. Terri, I know you guys have fun cause my friends out here in Bastrop and I get together for a birthday dinner for one or two of them each month. We have it that same week you meet and several of us have coffee or sometimes dinner every Friday night too. We also have dinner and dancing every Tuesday night. So you see, I stay pretty busy....whew, makes me tired just mentioning it. lol I sometimes meet a friend in Austin for a day of shopping....maybe we can make it on the Tuesday you guys meet. Is it ok if I bring a guest??? Well, back to my Nascar race on TV. lol Hugs to you both.
08/13/15 12:14 PM
#48

Info on my Austin book launch Sat. the 15th is pasted below...would love to see a few ole Maroons in the audience!


613 West 29th Street*Austin, TX 78705*Ph: 512-322-2097*info@malvernbooks.com

David Parsons Book Launch

Aug 15 @ 3:15 pm – 5:00 pm

Join us in celebrating the launch of David Parsons' new and sixth poetry collection, Reaching for Longer Water. We'll also enjoy live music from jazz guitarist Margaret Slovak.

David M. Parsons, 2011 Texas State Poet Laureate, is a recipient of many honors, including an NEH Dante Fellowship to SUNY Geneseo, the French-American Legation Poetry Prize, The Texas Review Poetry Prize, and the Baskerville Publisher's Prize from TCU for an outstanding poem published in their literary journal, descant. He holds eight writing awards from Lone Star College System and was inducted into The Texas Institute of Letters in 2009.

Parsons grew up in Austin, graduating from Stephen F. Austin High School. After which, he joined the United States Marine Corps Reserve, where he served as a Squad Leader in a rifle company and later as a Recon-Scout Boat Team Leader. He attended The University of Texas and Texas State University, where he holds a BBA. After several years in business, advertising, teaching Marketing and coaching basketball and baseball at Bellaire High School, Parsons received his MA from the University of Houston's Graduate Creative Writing Program. He teaches Creative Writing and Racquetball/Handball at Lone Star College-Montgomery. Parsons has four grown children and lives with wife Nancy, an award-winning Artist and Graphic Designer in Conroe, Texas. www.daveparsonspoetry.com

Join us in celebrating the launch of David Parsons' new poetry collection, Reaching for Longer Water. We'll also enjoy live music from jazz guitarist Margaret Slovak.
08/14/15 07:50 AM
#49

Congratulations on your new book, Dave. Wish I could go to the "launch" but we have a conflict that day. I am so proud of you and your accomplishments. Best Wishes!!!
08/14/15 08:49 AM
#50

Congratulation Dave! Would love to go but I will not be in Austin on the weekend. I know it will be very successful. I remember so many fond memories that we all shared in our high school advisory period.

I do look forward to seeing you either at our mini reunion or our class reunion. David
08/14/15 04:36 PM
#51

Dave,

Your literary achievement is unexpected and amazing. Congratulations and best wishes. I am aiming for a complete collection of your work. Being able to express your thoughts through this medium must be very satisfying, albeit a lot of work. Good luck!

Carol Sue Gonzalez
08/14/15 05:03 PM
#52

Dave you have really achieved so much.... Mr. Price would be so proud as he was eating 'crow' for din-din ....he was your English teacher if I remember correctly...anyway, congrats on all that you have done.

If you are still in town on Tuesday come to our 'mini' reunion lunch...they are so fun
08/15/15 08:39 AM
#53

Yes, I'm pretty sure Mr. Price was our English teacher, for at least one year. Mrs. Crooks was the other one I remember. BTW, Mrs. C always calle me Mark -- even when returning a paper to me with my name on it! <g>

Congratualtions on the new book!
08/15/15 02:49 PM
#54

Cynthia (Cindy) Owens (McCullough)

Dave, so sorry I can't make your signing today for your new book. I remember when we got together in Houston and you gave me one of your books. I was so surprised as I didn't know you had that in you. I think it is perfectly wonderful. Wish I could be there for you today - conflict on schedule. You ought to stay over until Tuesday and come to the AHS '61 luncheon. It is really fun getrting together with the ones who show up. You never know who will be there. Some come every time and some just once in a while but it is fun catching up with life of your friends and becoming friends of the ones you didn't hang out with in high school.

Had my second stem cell transplant for for Multiple Myeloma in May. Found out yesterday I am in complete remission which is wonderful news. The doc didn't think I would do this good after a 2nd transplant so I am fooling everyone. Hope it lasts a while.

Take care and would love to see you Tuesday.



08/16/15 11:00 AM
#55

Yes I remember Mr. Price very well. I was so afraid and intimidated by him. He taught at the college level which at the time I thought was way over my head. I guess he was trying to prepare us for college. I also had Mrs. Crooks....Oh the memories.

Donna McKinnon
08/16/15 02:25 PM
#56

The information I received did not say anything about reservations for the Dinner Reception, However, Jessica Landerberg at the Ex Student Assn. would have all the details. Her number is 512 840-5629. It would be fun is we could be seated togeter.

Are any of my classmates from the class of 1961 attending the 50 year reunion for the University of Texas class of 1965 next month in Austin? Dates are Thursday Sept. 17th through Saturday September 19th. My husband and I are planning on going. You can register through the Texas Exes Assn. Activities begin at Scholtz Beer Garden on Thurs and end on Sat. evening at the California vs. Texas football game with lots of activities on Friday also. Hope to see some of you there.

Carolyn Riba Tillery
08/17/15 09:01 AM
#57

I really appreciate all the kind comments and good wishes! I feel very fortunate to have attended AHS with all of you and the many diverse classmates of our class. The high demands and quality of both our peers and the faculty, I confess, were very intimidating to me at the time, however, I credit it for some of the successes I have had. It certainly pushed me and provided me with models of success. This website has been a wonderful reminder of that...I love seeing what everyone is doing and keeping up as best I can...I don't find time to comment as much as I wish...with all the compelling day to day stories and past stories. I hope someday to be able to attend one of those luncheons...sounds like great fun!
08/17/15 11:25 AM
#58

Carolyn, Linda Prentice Dill, Bette Boyd John and I are going to the banquet only - on Friday evening. Hope to see you there.

Marilla Black King
08/17/15 12:15 PM
#59

UT Reunion. I'm going to the banquet on Friday night also. How can we reserve a table - does anyone know? Should we just get there early?
08/17/15 03:24 PM
#60

Dave, it was good seeing you at Jeff and Juaneva's 50th.

Good too seeing Billy and Kay Faris (newlyweds actually) also.

Hadn't talked to Kay since we were at Mathews Elementary.

Getting set to go back to MT for a bit -- horses this time and not after the

wapiti.

Sorry I missed your signing. We guys had to leave the Jamar's some early so I

didn't get to follow up on getting one -- no no, it wasn't my nap time.

Please let me know how to get a signed copy.

As I said, it's great to know a few of us of the Class of 1961 have such

accomplishments.

(If George's art wasn't so pricey, I'd like one or so of his paintings.)

Interesting too that Robert Leffingwell filled me in on why George Butler was

nicknamed "Bootleg." And there I had thought it was about booze and not Rebels

football.

Bob(by) White
08/19/15 09:49 AM
#61

Bob...it was great and surprising to see you...another Maroon at a Rebel affair! Living south of the river in Rollingwood, I had many close friends at Travis. Thanks for asking about the book: You can get a signed book two ways:

Order one from Amazon, Barnes & Noble, or pick one up at Bookpeople or Malvern's Books and send it to me at 414 Oakhill Dr., Conroe, TX 77304 and I will send it back signed.

or

send me your address and $11.52 ( $7.80 is my cost for my book + $3.72 postage)

and I will mail it to you. BTW: I will do this for any Maroon that wishes to have a signed book.

Many thanks ole (not old) friend!